BEST KIND OF BROKEN

(#1) Review by: Kaede Release Date: March 4th, 2014 Publisher: Forever Pages: 336

Pixie and Levi haven't spoken in nearly a year when they find themselves working―and living―at the same inn in the middle of nowhere. Once upon a time, they were childhood friends. But that was before everything went to hell. And now things are... awkward.

All they want to do is avoid each other, and their past, for as long as possible. But now that they're forced to share a bathroom, and therefore a shower, keeping their distance from one another becomes less difficult than keeping their hands off each other. Welcome to the hallway of awkward tension and sexual frustration, folks. Get comfy. It's going to be a long summer.
*An advance copy of this book was provided for review purposes. However, all opinions remain honest and my own.*
There seems to be a recent large amount of love interests in books be given the name Levi, and while in reality I've seen probably like three, it has been a constant source of stress for me. Some of you might know that I'm one hundred percent in love with Levi from Attack on Titan, and he is no lovely person with a kind heart. And then Fangirl by Rainbow Rowell came along, with it's wonderful praise and I was all for it until I saw that the love interest's name was Levi. And he was supposed to be really nice.
And then it was like CONFLICTION, CONFLICTION, CONFLICTION.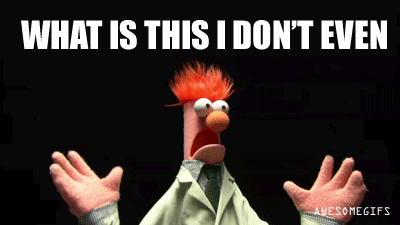 WHAT DO YOU MEAN PEOPLE CAN HAVE THE SAME NAME?
The Levi from
Attack on Titan
and the Levi from
Fangirl
are two different, individual characters. But I couldn't fathom reading a book where somebody with the same name would be the complete opposite of the Levi I knew and loved. It's taken me a long time to finally give in to my desire to buy
Fangirl
, but I have yet to read it still.
For some reason though, I didn't have this problem with Best Kind of Broken. In fact, I was excited to see that the love interest was named Levi and all I hoped for was an enjoyable story.
And enjoyable it was, because as soon as I decided to start reading it, I couldn't put it down. I didn't expect to read it all in one morning in bed. I had started a bit of it before, but the very beginning of this book was easy to put down. But it was a Sunday and I couldn't be bothered to get up out of bed to find something new, and I didn't feel like reading the book I was reading at the time, I pulled up my Kindle app on my phone (since obviously my e-readers were too far too and I am simply pure lazy) and started reading Best Kind of Broken from when I left off and I didn't stop until there was no more.
I've read my fair share of New Adult before, and most of them are very heavily centered around the romance and heavy make-out scenes. And yes, I have liked reading those books, but I thought the Chelsea Fine pulled off her story in a bit of a different, yet just as enjoyable way. There's no excessive amount of drama but it takes us some time to figure out Pixie and Levi's story. To figure out what exactly left them so broken inside.
Best Kind of Broken is a sweet story with a great all around cast of likable characters. There was aspects of the book I felt could have been worked on or more developed, and it definitely wasn't perfect. There's also a certain predictability in New Adult books from having been exposed to so many similar versions of damaged pasts and characters. This also wasn't a complex read, but rather a story on the simple side with serious moments. But it was a simple book that was extremely entertaining to read and a bit heartbreaking.
"Because love isn't something that needs to be said out loud!" Her face flushes with passion. "It's something you just know. It's an unspoken thing..."
There wasn't a doubt in my mind that Levi and Pixie were meant to be together, and I had fun on the ride of watching them realize that too. There's obvious chemistry between both of them and I love reading witty back and forth comments between characters. One of my favorite type of relationships is the one that comes from being best friends, and that is the relationship Pixie had with Levi. (Despite what they might have thought at first, you could see that relationship never went away.) It seems like my preference when it comes to New Adult is for it to be told in dual perspective, because I'd like a look at what the male interest is doing and how he feels too. I could tell that if this book had been told in just Pixie's point of view, I wouldn't have liked it as much since I seemed to favor Levi's chapters more.
Chelsea Fine mixes lighthearted fun and serious moments in Best Kind of Broken, and if you are looking for a solid, great New Adult, I wouldn't hesitate to recommend this one. There is a lot of potential for this series to get better and better until I can say that it is up there with my absolute favorites like Wait For You. Daren sparked a bit on interest in me with his appearances as well, so I definitely want to see where his story goes in the next book.
And overall, if I were to give points for just one thing, it'd be that Best Kind of Broken had me in bed all morning telling anyone who dared interrupt me to tell me that breakfast was waiting