Waiting on Wednesda

y is a weekly meme hosted by Jill

@

Breaking the Spine

. It is a way to spotlight books that have yet to be released and it is awesome and you should join.
COME OVER TO THE DARK SIDE.
My book pick of the week is…
Release Date: June 12th, 2014
Publisher: Putnam Juvenile
Following the cliffhanger ending of Phoenix, Natalie finds herself separated from Ash and unexpectedly reunited with her parents, including the father she thought was dead. But she can only think of Ash. She hasn't heard a word of him since she and Elijah were brought to the underground headquarters of the Sentry Rebellion. But she vows to find him.

Ash, meanwhile is back in Black City; it's the perfect place to hide from the Sentry government. But not for long. He won't give up on Natalie or bringing an end to the terrible reign of Purian Rose.

A pulse-racing end to an exciting series.
Wings is probably my favorite cover, with Black City right behind it. I'm really excited to have all the books in my collection so I can stare at the pretties and not actually do any of the work I'm supposed to. Because work is so overrated, you know? You want me to w-work on the things that are due in a day? Work?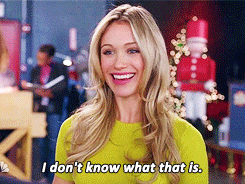 But nevertheless, I am super excited for Wings, especially with the way Phoenix ended. And no, this is not me reading endings of books I haven't read. OKAY, yes it is but I had to make sure I wouldn't be devastated after reading the first two books and not having the third, and I have decided that I would be. DON'T JUDGE ME. I SEE YOU JUDGING. But a binge read on these pretty, pretty books is definitely happening soon when Wings is released.
~♥~
~♥~
My manga pick of the week is…
Release Date: April 29th, 2014
Publisher: Kodansha Comics
Pages: 192
THE CHASE IS ON!

Erwin and the Survey Corps desperately mount a rescue operation to take Eren back from the Colossus Titan and Armored Titan. But without the numbers to form up properly outside the walls, how can the humans catch up before they're all slaughtered? Just whose side is Ymir on? And will Eren ever see his friends again?
If you are a fan on Attack on Titan, then you'll probably understand that I can not not want this. I am determined not only to have the entire series, but every manga spin-off that comes out that is related to Attack on Titan. Especially the Levi one. Because I have all of the Levi feels that I barely contain.


My poor friends who are subject to it constantly. I CAN'T HELP IT. :3
I really love
Attack on Titan
though and a girl can only hope that season two isn't to far away. And that the Levi spin-off becomes an anime because I will be all over that in
full fangirl
mode.
Warning:
That mode can be scary and hazardous to people not expecting it.
~♥~
~♥~
What are you waiting for this Wednesday?
~♥~
Contact Kaede:
Email:
kimberlyho75@yahoo.com