We all love a good giveaway, don't we? Especially when it comes down to
free
books.
So Kaede decided to come up with something to spotlight ah-mazing giveaways going around the book-blogging community. So each week or two, I'll update the blog with a new Giveaway Galore, which will only
feature
one giveaway per week
, so you guys can find out about all the awesome books looking for great homes. 'Cause you know, we're all one big happy book-loving family. And feel free to join in yourself. *cheers*
So this week we have...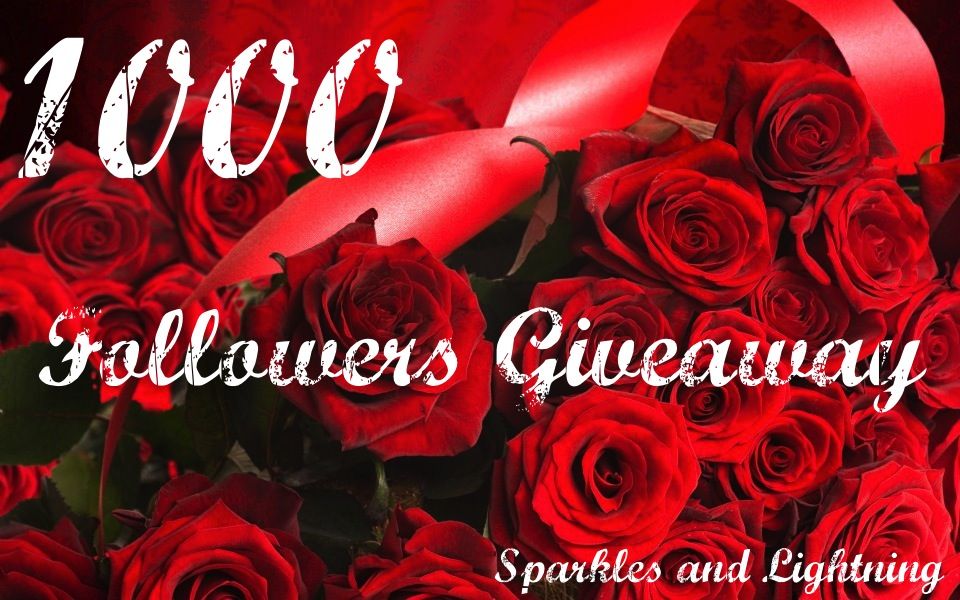 Are there any new releases you've been dying to swoop up into your little hands and begin reading but haven't gotten the chance to hit up your nearest bookstore? Look no further! Sparkles and Lightning will grant your deepest wish! A total of TEN winners have the chance to win TWO books of their choosing. Oh, and, remember to follow the blog! The mind behind it, Annabelle, is just fab.
So...are you ready for the most part of it all?
You have SEVENTY-FOUR chances to win.
That's a whole lot of chances.

(Taken straight from Sparkle and Lightning's Giveaway Policy)
• All winners have 48 hours to respond via email before another winner is chosen
• All giveaways end at 11:59 P.M. PST on closing day unless mentioned otherwise.
• All entrants must to be at least 13 years of age. If under 18 years of age, parental permission is strongly suggested.
• All giveaways are international unless declared otherwise!
• Entries marked required are you know...required.